10' High Cube Offshore Container
ISO 10855-1:2018 - Offshore containers and associated lifting sets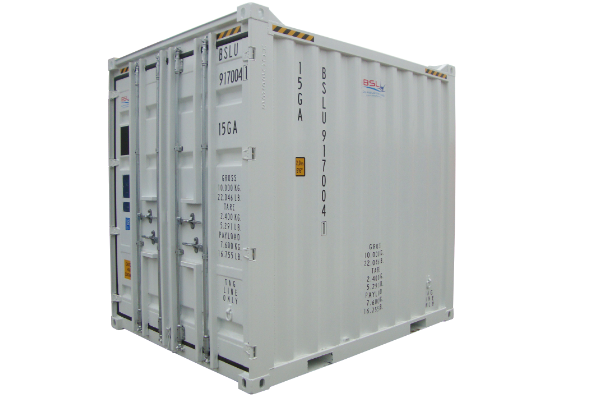 10' High Cube Offshore Container
10' High Cube Container is designed, manufactured and tested in accordance with requirements of the following latest editions standards and regulations.
o DNV 2.7-1 - Offshore containers
o ISO 10855 - Offshore containers - Design, construction, testing, inspection marking
o ISO 10855-1:2018 - Offshore containers and associated lifting sets
o ISO 1161 - Specification of corner fittings for series 1 freight containers
o CSC - International convention for safe containers

Common uses:
For storage and transporting of palletised dry cargoes, IBC tank or non-bulky dry cargoes / weather-sensitive equipment.

Exterior Dimension: 2991mm x 2438mm x 2896mm
Interior Dimension: 2825mm x 2348mm x 2565mm
Tare Weight: 2,400kg
Gross Weight: 10,000kg
Maximum Payload: 7,600kg
Color: RAL 5010

*Actual specifications may vary due to product enhancement. Please contact us for more details.